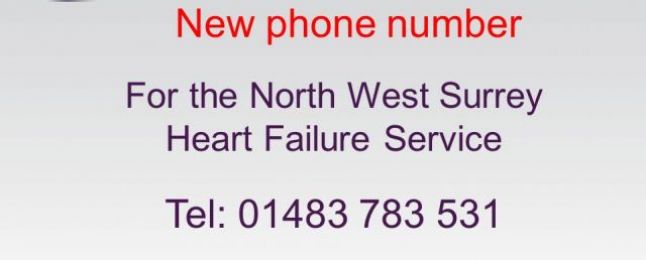 Wednesday 18 December 2019. The North West Surrey Heart Failure Team has moved to Walton Health Centre as part of our estates programme that's designed to improve facilities and care for patients.
The team's new number is 01483 783 531.
Calls to the old number are not being redirected, so please update contact lists with the new number.
There is no change to clinic locations or referral route for the service, which remains via the North West Surrey Single Point of Access. Email csh.SPAreferrals@nhs.net or call 0330 726 0333.