Did you know that by the time your child is 5, their vocabulary can predict their future educational success? Not only that, research also shows us that a child's vocabulary and language development at age 5 is strongly associated with their reading ability at age 7.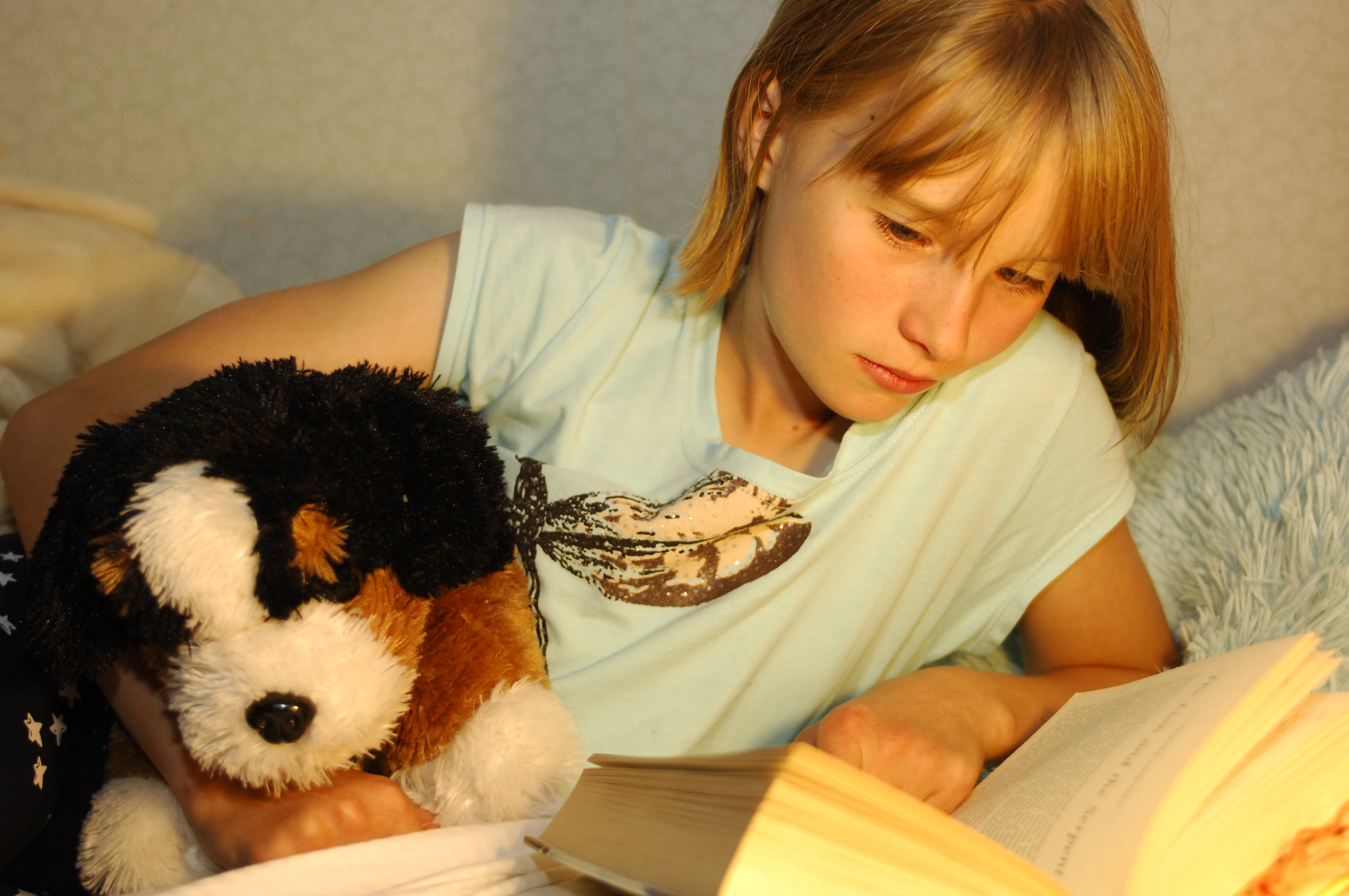 Worryingly, 1 in 4 children in England now start school without the language and communication skills they need (Early Intervention Foundation).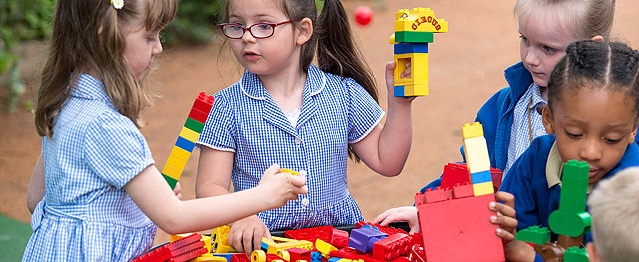 This is backed up by the experiences of primary school teachers, three quarters of whom report seeing children aged four to five starting in Reception class who are unable to speak in full sentences.
Unfortunately, the increasing time that children and adults are spending using screens, watching TV and using mobile phones is reducing the opportunities for children to learn vocabulary. Although they may be observing or listening to language on TV and devices, this isn't supporting them to learn good language skills.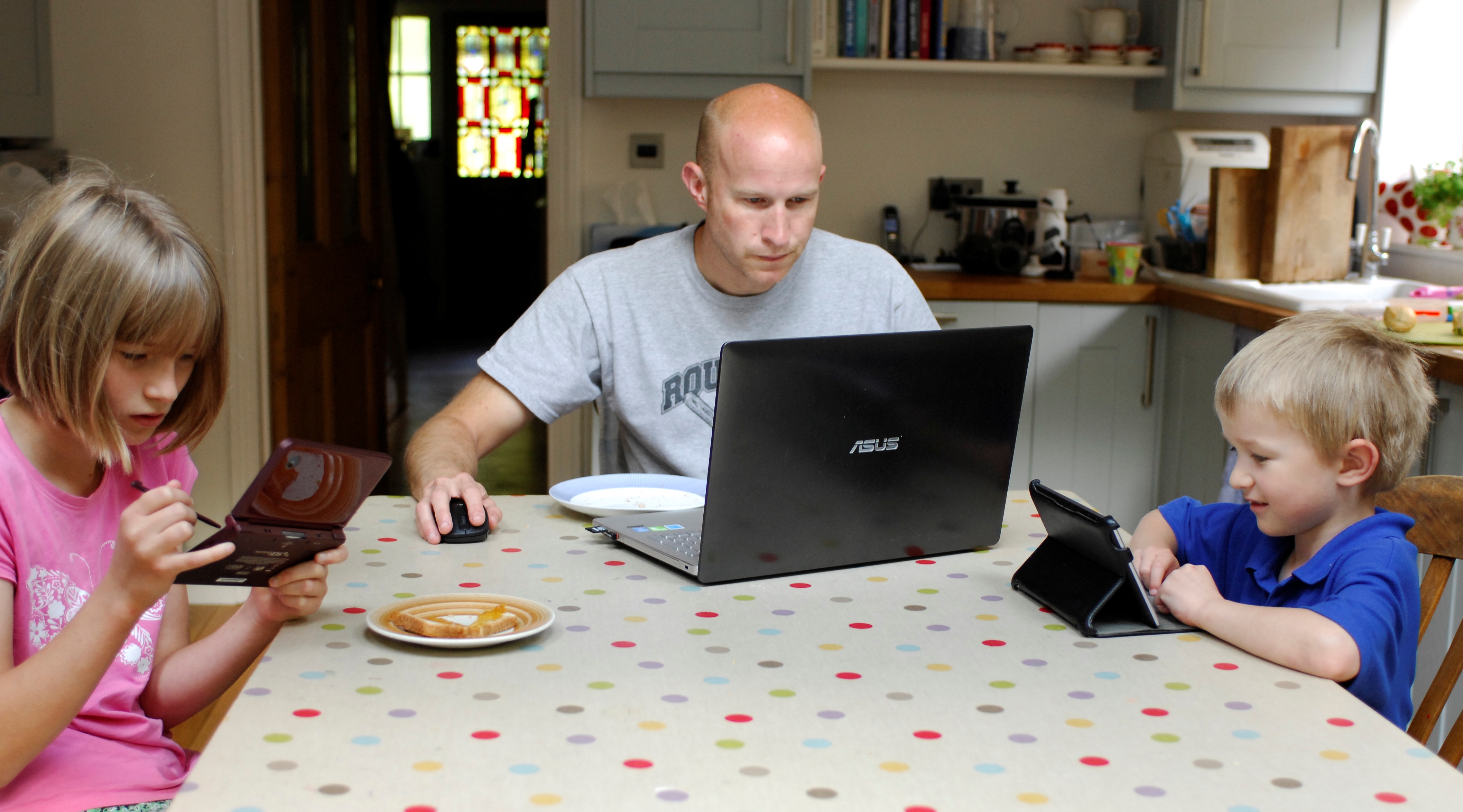 Learning vocabulary
Learning vocabulary happens best through face-to-face interaction and conversation in everyday situations. So actively involving children in interactions and conversations, and chatting about what they are doing.
When your child is engaged in conversation, you can repeat and reinforce vocabulary they already know. You can also introduce them to new words that are directly related to what they are focused on. In this way you can expand and strengthen their vocabulary.
Face-2-Face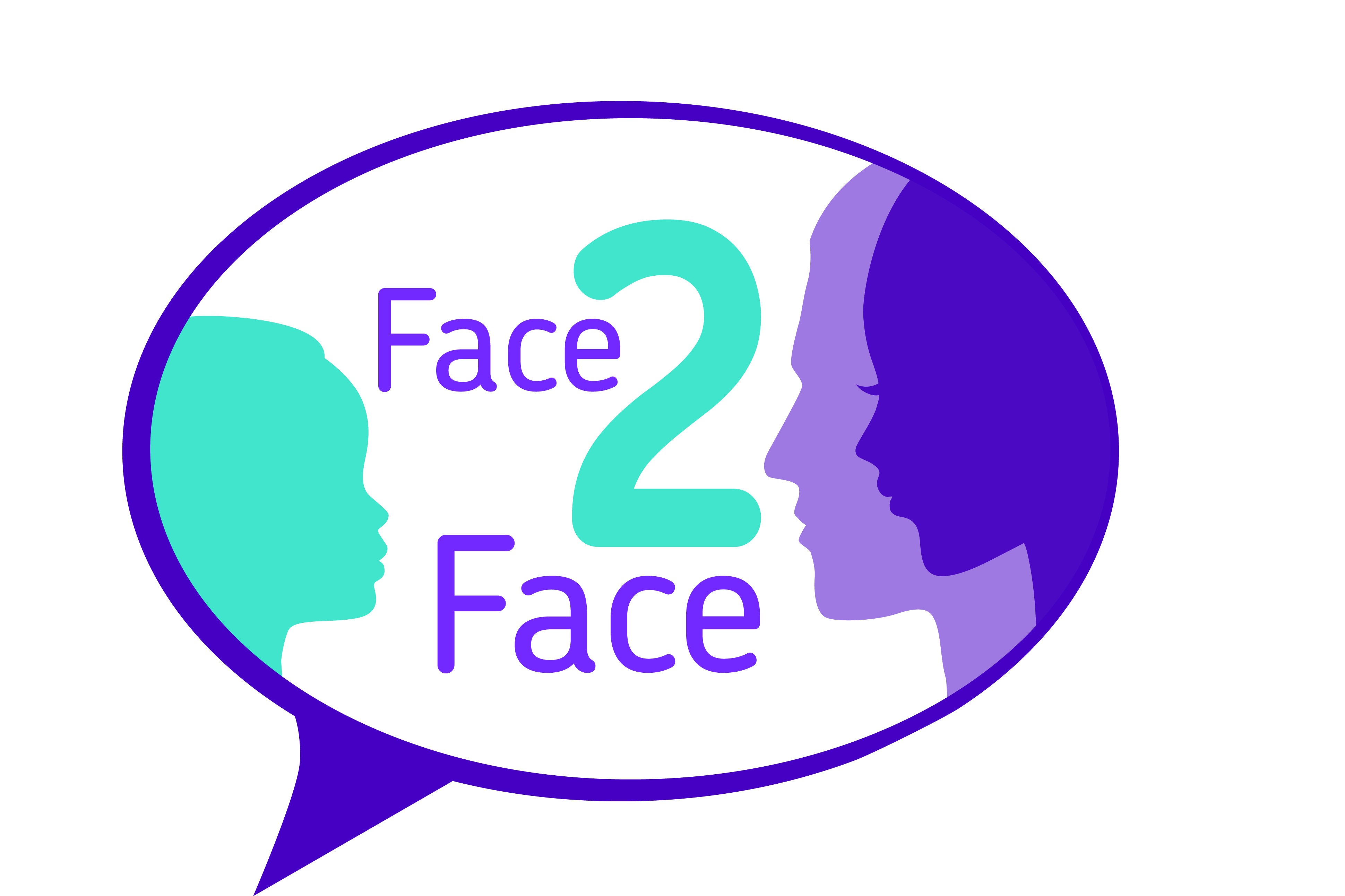 To support you to develop your child's vocabulary, our speech and language team has developed a series of ideas sheets to encourage you to get chatting with your child, which will improve their language skills, educational chances and outcomes.
The summer holidays are a great time to start, especially if your child will be starting school in September, as most families are able to spend more time together.
Understanding more about the importance of vocabulary
Language development in pre-school children predicts their educational achievement right through to school leaving age. For example, reading depends on more than decoding words and phonics. Children need to have a good vocabulary to also understand what they are reading.
Parents play a key role in developing their child's vocabulary, which is so critical for learning and their future chances.
It is not just the quantity of words that matters, but also the type of words we expose them to in their pre-school years:
Young children (12-24 month olds) benefit from exposure to lots of words
Toddlers (24-36 months) benefit from hearing a variety of sophisticated words
Pre-school children (36-48 months) benefit from conversations about past and future events as well as explanations.
Use our face-2-face ideas sheets to help you and your child get talking. They contain a wide range of everyday experiences and activities that you can use to engage your child in conversations that will expand and reinforce their vocabulary. They also include examples of the kinds of words you can to develop vocabulary and thus lay down the foundations for their learning, literacy and language development.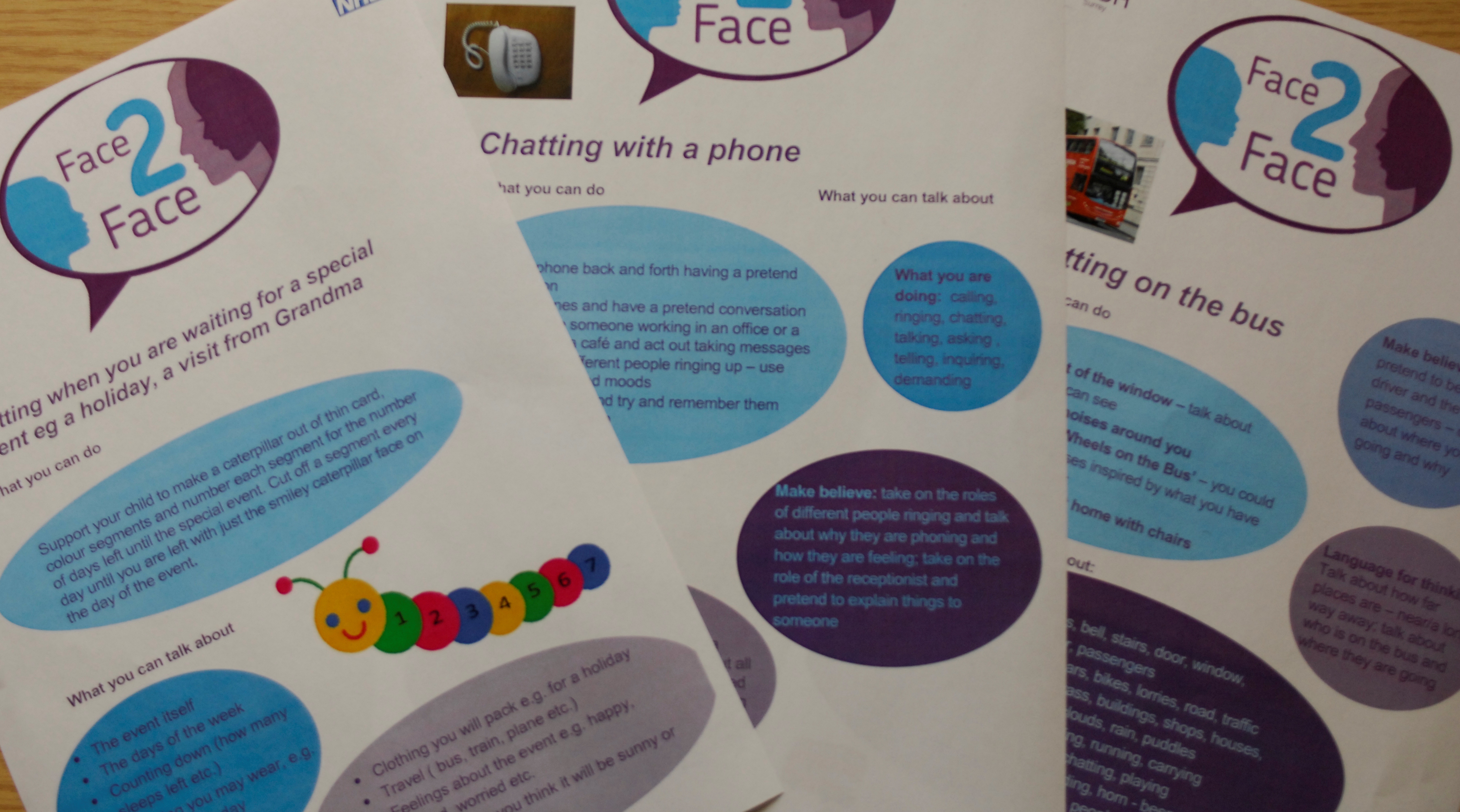 At home
In the garden
In the kitchen
Making
Out and about
Stories
You may also like to watch this video about how to expand and develop vocabulary while reading to your child.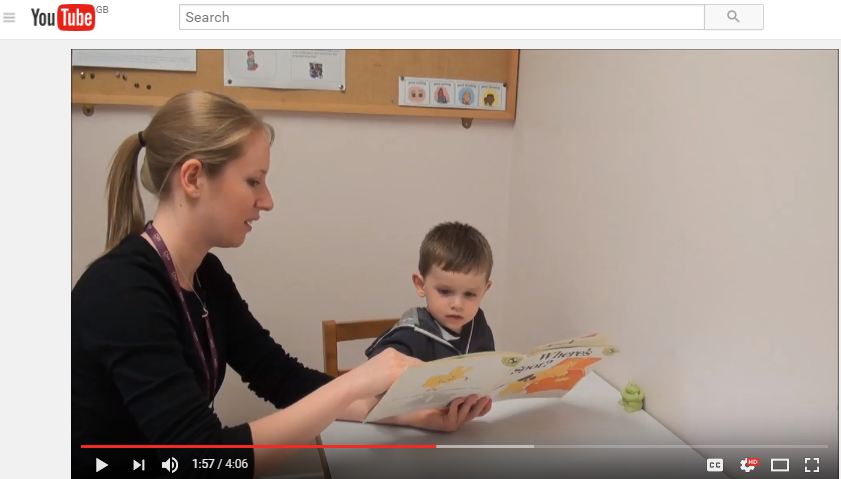 Try the Now and Next strategy with your child when completing activities.