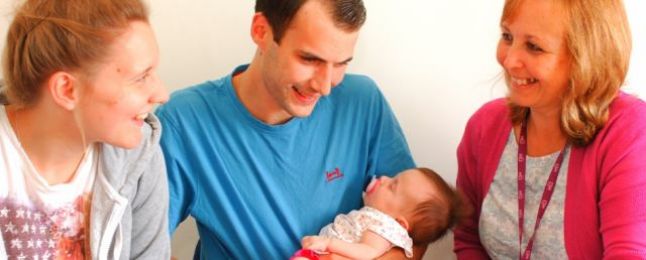 March 2014. CSH Surrey's district nursing and 0-19 children's and families services are meeting the national standards for quality of care, according to the Care Quality Commission (CQC) following recent routine (scheduled) inspections. This means all of CSH's CQC registered services are deemed to be of the highest quality after CSH's four community hospitals passed unannounced (routine) inspections in late 2013 and early 2014.
The CQC inspected seven CSH Surrey district nursing and 0-19 service clinics on 28th and 29th January 2014. ​They spoke to 16 team members (including health visitors, district nurses and nursery nurses). They also spoke to 14 people who use the services, collected five responses to a questionnaire and reviewed a sample of 20 patient records.
The CQC is the independent regulator of all health and social care services in England. CSH Surrey has been registered with the CQC since April 2013 and these are the results of the CQC's first inspections of CSH services.
The 0-19 and district nursing services were inspected on 12 of the CQC's essential standards, including Respecting and involving people who use services; Care and welfare of people who use the services; Safeguarding people who use services from abuse; and Supporting workers. 
Extract taken directly from the CQC report
Everyone we spoke with could not speak highly enough about the services. People told us "Very lucky to have it" and "Absolutely fantastic." We saw care and treatment provided to people was planned in a way that was appropriate to them. For example, one person had a health visitor visit them in their own home, rather than attending a clinic.
We saw that CSH only employed staff who were suitable to work with vulnerable adults and children. We found staff knowledgeable in their role in relation to infection control and that the administration of medicines was recorded appropriately.
Staff showed us they regularly asked people for their feedback. We saw there was a complaints leaflet and we saw that the people's records were kept in an appropriate and orderly fashion.
The full reports are made available by the CQC on its website.
CSH Surrey's Managing Director Tricia McGregor says: "Our teams work really hard to deliver high quality services to their patients and clients, so we're delighted that this has been recognised by the CQC in our first inspections. Quality and care are at the heart of CSH's services, so this clean bill of health for all our services means patients, families and carers can be assured of the highest quality of care from CSH."​