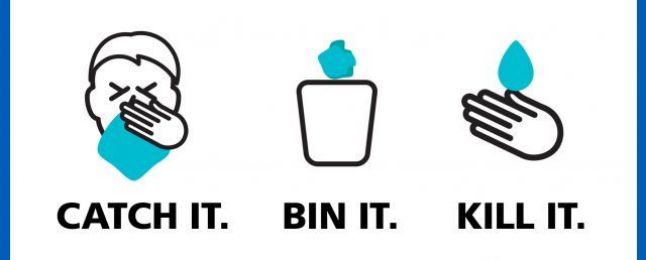 People infected with COVID-19 can have very mild or no respiratory symptoms (asymptomatic) and can transmit the virus to others without being aware of it.
In line with recent recommendations from the World Health Organisation, we are introducing new measures at to keep visitors, patients, and staff safe.
From Monday, 15 June 2020 you will need to wear a face covering when coming into one of our hospitals or community facilities as a visitor or outpatient. 
Face coverings can be cloth and/or homemade, and advice on how to wear and make one can be found on the government website:
https://www.gov.uk/government/publications/how-to-wear-and-make-a-cloth-face-covering
Visiting our inpatient wards
To protect patients, visitors and staff, and in line with the latest NHS guidance we have updated our visiting guidelines:
If you have any symptoms of coronavirus or believe that you may have coronavirus you should not visit our hospitals. If you display symptoms of coronavirus you should self-isolate at home and organise a test, members of your household should also self-isolate for 14 days. For more information go to: www.nhs.uk/conditions/coronavirus-covid-19/symptoms/
Before visiting, please contact the ward first to make arrangements
Visiting is restricted to 1 person only and will be reviewed case by case on a daily basis
From Monday 15 June all visitors must wear a face mask or face covering
We can assist with virtual visits where face-to-face visiting is not practical. Please contact the ward for more information
Thank you for your understanding during these challenging times.
If you have an appointment with us:
Patients should continue to attend their appointment unless they have specific concerns around COVID-19, or have symptoms.
You do not need to contact 111 to tell them you're staying at home.
Use the NHS 111 online coronavirus service if:
•         you feel you cannot cope with your symptoms at home
•         your condition gets worse
•         your symptoms do not get better after 7 days
Only call 111 if you cannot get help online.
Access the online coronavirus service for advice. See also the NHS advice on staying at home: https://www.nhs.uk/conditions/coronavirus-covid-19/self-isolation-advice/
For more information
For the latest information from the NHS on coronavirus (COVID-19) please go to: https://www.nhs.uk/conditions/coronavirus-covid-19/
Find out what to do if:
you think you have symptoms
you might have been exposed to the virus
Go to: https://111.nhs.uk/service/covid-19 for an online symptom checker which will tell you if you need medical help and advise you what to do.
Do not go to a GP surgery, pharmacy or hospital. 
To learn about the government response visit https://www.gov.uk/