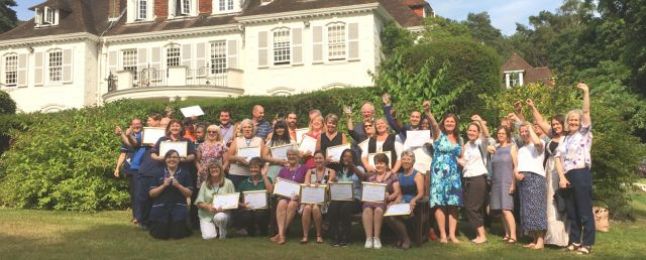 CSH Surrey recognised and celebrated the outstanding achievements of its colleagues at a special awards ceremony on 10th July.
Local nurses, therapists and other healthcare professionals as well as support workers came together for afternoon tea laid on for the finalists of the annual STAR* awards. Forty individual finalists and 70 representatives of 11 teams attended the event having been shortlisted from more than 150 separate nominations.
During the afternoon event the winners in sixteen individual categories and three team categories were revealed. The categories included Nurse of the Year, Clinical Support Worker of the Year, and Rising STAR of the Year.
Chief Executive, Steve Flanagan, paid tribute to healthcare professionals and support workers across the organisation – which provides NHS community services in Surrey.
He said: "These awards are an opportunity for us to celebrate the extraordinary care our dedicated colleagues deliver every day, often going above and beyond to ensure that people who use our services get the best possible care."