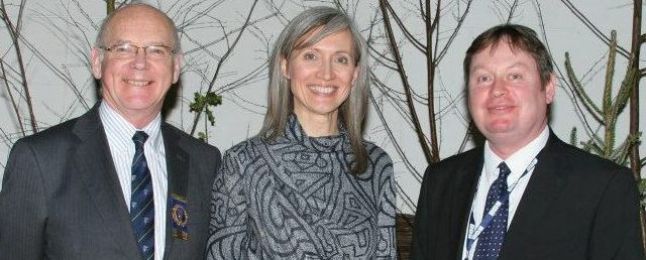 January 2012
Central Surrey Health makes Toast of Surrey Business Awards finals 
Central Surrey Health beat off competition from more than 30 other Surrey-based social enterprises to make the shortlist in the Social Enterprise category of the 2012 Toast of Surrey Business Awards. Just four social enterprises made the final shortlist, which was announced on 6th January 2012. 
Judge and category sponsor Wendy Varcoe, chair of the Community Foundation for Surrey, says: "All of the shortlisted social enterprises are inspiring models for other community groups and businesses, demonstrating innovation, a strong business approach and a real social impact." 
Jo Pritchard, managing director of Central Surrey Health, comments: "We're delighted to receive local recognition for how we're transforming community services in Surrey. Since coming out of the NHS in 2006 – the first group of nurses and therapists to do so – we've managed to combine the best of NHS values with the best of business. This means we've been able to cut down bureaucracy, speed up decision making and drive out waste while keeping our patients at the heart of what we do. The result is more efficient and higher quality community healthcare services for the residents of mid Surrey." 
Central Surrey Health, which was named as the country's first Big Society Award Winner in 2010, was the first organisation to set up independently from the NHS in 2006. More than 40 others are now following since Cameron launched his 'mutuals' vision for public sector workers in 2010.