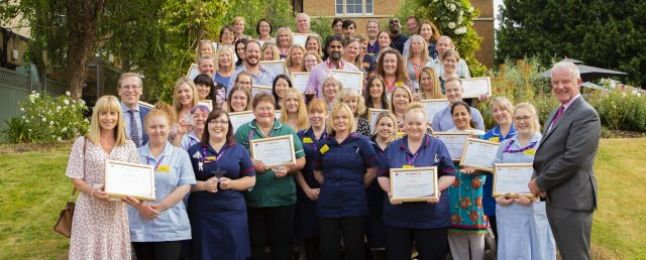 The Care Quality Commission has rated community services provider CSH Surrey as 'good' in all its key lines of enquiry.
In a report published today (Wednesday 9 November 2022), CSH Surrey received a 'good' rating for the categories of safe, effective, caring, responsive, well-led and the combined 'quality and resource rating'.
CSH also received 'outstanding' for caring in community health services for children and young people.
Steve Flanagan, chief executive of CSH Surrey said: "The achievement of this result is testament to the incredible individual and team efforts of everyone at CSH. I would also like to thank our partner organisations for their ongoing support, particularly throughout the most challenging of times, as this result is inextricably linked."
You can read the report in full at https://www.cqc.org.uk/provider/1-199797673