May 2012
Central Surrey Health has been shortlisted in the prestigious 2012 HR Excellence Awards, for the Excellence in Change Management category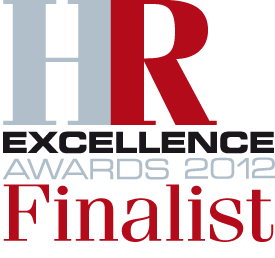 Central Surrey Health is one of six organisations shortlisted for an award in this category, which includes the likes of Co-operative Banking Group, Northern Rail and Thames Water. The winner will be announced at an awards ceremony on 25th June. 
Executive Lead for HR Mary O'Shea says: "Once again, Central Surrey Health is being recognised for how it is transforming services and benefitting the patients of Surrey. We're delighted to be shortlisted for this award and it's a real credit to our co-owners and our QIC (Quality, Innovation and Change) team. The competition is stiff and we can be justly proud of reaching this stage. We're hoping our coowners can be further rewarded by a win at the forthcoming awards ceremony." 
Central Surrey Health has, like most organisations in the health sector, been challenged with maintaining services against a back drop of reducing budgets. Its solution has been an innovative change and efficiency programme that's enabling it to prove it is possible for community services to deliver 'more with less'. This is counter to the 66% of NHS staff who don't believe it's possible to increase the quality of patient care while reducing costs (Source: GfK NOP, March 2010). Through its efficiency programme, its nurses and therapists are now able to spend more time treating patients and further improving quality, and less on unnecessary paperwork or processes. The winners will be unveiled at the prestigious gala dinner and awards ceremony, taking place at the London Hilton on Park Lane on 25th June 2012.