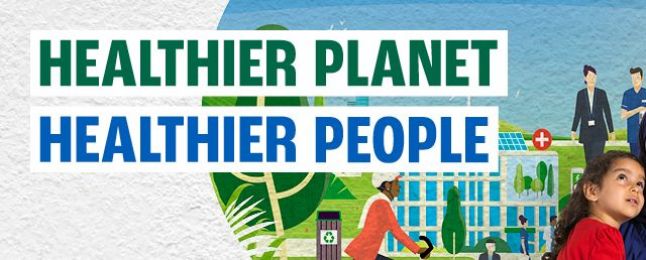 CSH Surrey today launches our Green Plan.
The Green Plan outlines how we are working towards becoming a more sustainable healthcare provider and integrating sustainability into all aspects of our work to reach Net Zero Carbon by 2040.
The CSH Surrey Green Plan aims to:
Reduce environmental impact: delivering care that is Net Zero Carbon, minimising our impact on the environment and respecting natural resources.
Improve wellbeing: supporting the health and wellbeing of our patients, children, young people and families, colleagues and communities.
Invest in the future: making best value of our financial and other resources through forward-thinking and sustainable decision-making.
Steve Flanagan, Chief Executive said: "I am delighted that we are launching our Green Plan today and am very proud of this important initiative. 
We pledge to make sustainability central to everything we do and ensure we play our part in the Greener NHS programme.
I would like to thank the Care without Carbon team at Sussex Community Foundation Trust for supporting us with the development of the Green Plan."