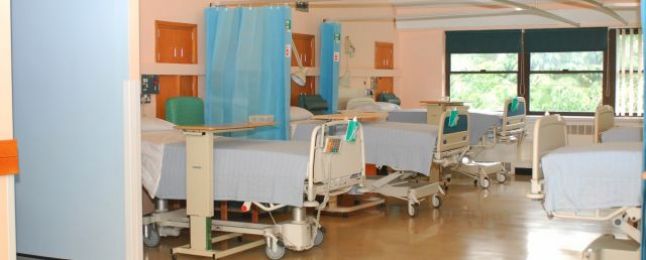 October 2013 Dorking Community Hospital re-opened on 14th October following a period of refurbishment that has been jointly paid for by the Friends of Dorking Hospital and CSH Surrey. The ward benefits from a remodelled reception and nurses' station to provide better access to the ward team. In addition, the four ward bays have been painted in different, dementia friendly colours to help patients orientate themselves to their beds and bathroom facilities. The hospital is now planning on involving local students and patients in creating artwork for the ward.
Peter Flint, Chair of the Friends of Dorking Hospital will be unveiling a plaque on Friday 8th November in recognition of the work the Friends has jointly funded with CSH Surrey to improve the ward reception and nurses' station areas. 
The refurbishment work was undertaken by NHS Property Services on behalf of CSH Surrey and South Downs Clinical Commissioning Group. NHS Property Services came into existence formally on 1 April 2013 to take over the parts of the NHS estate and facilities, such as Dorking Hospital, previously run by Primary Care Trusts. Their work in Dorking centred on co-ordinating and managing improvements including ward decoration works, the installation of new clinical basins and wall-protection for beds, new flooring and wall cladding in a shower room, plus general flooring repairs and cleaning of ceiling tiles. 
NHS Property Services Regional Director (South) James Wakeham said: "We are very pleased to have been able to bring this important project to a conclusion in just one month and we hope the patients and staff will be very happy in their improved NHS environment."