November 2010
Surrey health provider receives national recognition for service improvements
Central Surrey Health has been Highly Commended in a national award for service improvements brought about through its 2010 efficiency programme. 
The annual Health Service Journal (HSJ) and Nursing Times awards recognise excellence in healthcare. Central Surrey Health beat six other short-listed finalists to achieve Highly Commended in the Efficiency Initiative of the Year Category.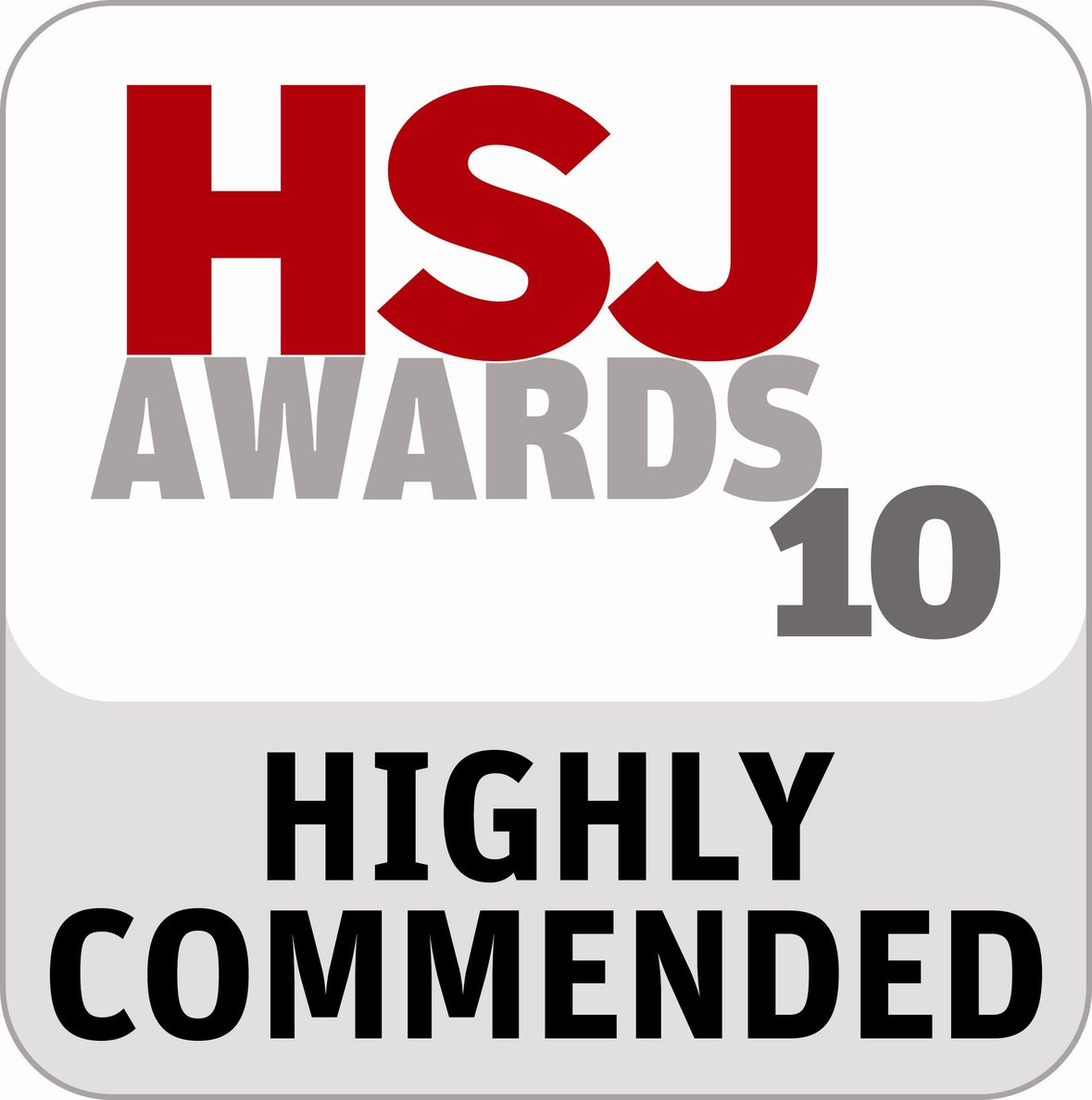 A team from Central Surrey Health presented their short-listed entry (one of eight) to a judging panel in London in early October. The Highly Commended award was announced on 29th November at the annual HSJ awards dinner in London. 
Central Surrey Health launched its efficiency programme P2 in April 2009 in response to funding reductions as a result of the national financial crisis. P2 was designed to increase efficiency and remove waste so Central Surrey Health could continue delivering the same nursing and therapy services despite a reduction in income. Eighteen months later, Central Surrey Health's services are more efficient, streamlined and standardised, resulting in quicker and better care for patients. For example, it has reduced average waiting time for physiotherapy by 30% and increased the number of patients seen by its physiotherapists by 10% since April 2010. Average waiting times for non-urgent patients are down from over 13 weeks to less than seven weeks today. 
Tricia McGregor, joint MD of Central Surrey Health, says: "Being an employee-owned social enterprise means we can do things differently. Our efficiency programme, P2, puts us at the leading edge of this kind of change, which is unprecedented in community services. Being short-listed for this national award is proof that by – by putting our clinicians in charge of driving through these changes – it is possible to maintain and improve community health services for less."