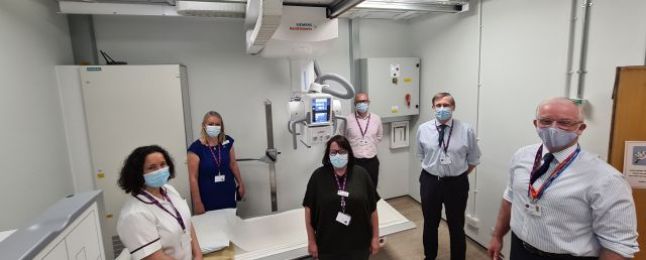 14 May 2021: A ceremony to mark the official opening of the new X-ray department at Walton Community Hospital took place this week.
CSH Surrey's Chief Executive, Steve Flanagan, and Chair, Andy Field, visited the hospital for a tour of the new facilities including the brand new X-ray machine. 
The new X-ray machine is better for patients as it uses less radiation thanks to some advances digital software to help achieve higher quality images. It also incorprates many new features, allowing us to make imaging for patients with mobility issues more comfortable.