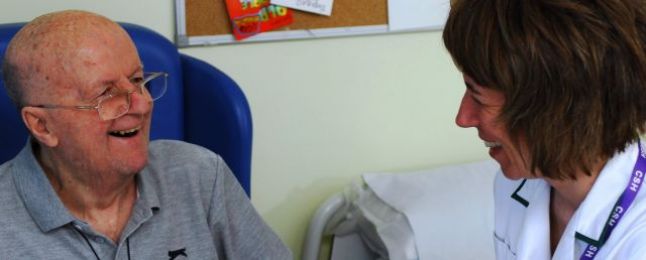 July 2014. Ministers, politicians and the media have been speaking of the "John Lewis economy" and the role that the employee ownership business model might play in the rebalancing and growth of the UK across all sectors.
The role of employee owned business in the UK is growing rapidly, and Surrey is no exception. Employee ownership now contributes over £30bn to the UK economy annually and is worth 4% of GDP. Nationally in the last 12 months there has been a 10% increase in the number of businesses converting to co-ownership.
Surrey is home to a number of well known, successful and growing employee owned organisations including CSH Surrey, First Community Health and Care, Cubiks, Waitrose, John Lewis, Igence and g3baxi. Together they represent a significant proportion of the local economy, employing more than 4000 local people in sectors ranging from retail and health to recruitment and engineering.
These Surrey businesses are among more than 200 organisations nationally who will be highlighting and celebrating the benefits of employee ownership on Employee Ownership (EO) Day on Friday 4th July. More than 100 events across the country are planned to showcase how this innovative business structure is benefiting a new generation of businesses large and small.
But what difference do these businesses make to Surrey? Tricia McGregor is MD of CSH Surrey, one of two employee-owned NHS providers in Surrey. She says: "We firmly believe that being co-owned means our nurses and therapists care more about the services they are providing, and this means better quality care for our patients and families. 89% of our co-owners say they value working for an employee-owned organisation and 91% are happy to recommend CSH's healthcare services to friends and family – far higher than the 65% of staff working in the NHS (source: CSH and NHS staff surveys, 2013). Importantly, patients are very positive about our services too, with an average 87% satisfaction rating in surveys over the last year." (sources: patient surveys 2013-14).
Bill Deighton is a patient of CSH Surrey. He says: "I have received outstanding treatment from CSH over a number of years, and I am extremely grateful and appreciative for the care and professionalism they consistently provide. This is without doubt a unique and first class service."
Philip Greenhill, Managing Director of First Community Health and Care, Surrey's other co-owned NHS provider agrees co-ownership makes a difference. "We believe there is a strong correlation between our patient experience figures and staff wellbeing. We have been piloting the national Friends & Family Test (FFT) survey with our community healthcare services for over a year, and our overall patient experience figures are above 4.8 out of 5 each month."
Philip Greenhill adds: "We truly feel this is due to our excellent staff and the voice they have as shareholders in our company to make a difference in our local community. Our first results from the staff Friends & Family Test are 4.2 and 4.3 out of 5, which is an extremely encouraging foundation to build on." (source: FCH&C surveys 2013 – 14).
First Community Health and Care's patients also agree they offer something different. "Caterham Dene should be used as a model for all other NHS outlets of care and service. I have visited the centre for various reasons and always been treated with excellence."
CSH Surrey Physiotherapist, Nicola Kelly, worked for CSH before it chose to 'spin out' from the NHS in 2006 (the first in the country to do so and then known as Central Surrey Health). She says: "CSH definitely feels different – we feel more involved and have more control over our services. This means if we see a problem we have more influence over solving it, so we feel less frustrated and there's less waste now. It also means clinicians on the frontline can be more creative and have ideas that we can apply effectively to improve our services. I definitely feel more empowered and I think co-ownership has also made people feel more accountability and responsibility. Communications are also a lot better and there's more transparency."
The reason behind the difference is summed up in the words of Waitrose's first media campaign promoting the benefits of employee ownership, which it launched in May this year: "Everyone who works for Waitrose, owns Waitrose. And when you own something, you care a little more." Rupert Thomas, Marketing Director of Waitrose, the UK's most well-known employee owned business, says: "The care and service that are the hallmarks of our brand are inextricably linked to our co-owned structure. Because our partners own the business, they are motivated to go that little bit further for customers."
On Thursday 3rd July, research sponsored by John Lewis and conducted by the think tank Centre for London will reveal how the UK can promote greater growth of employee owned business locally and regionally. The report, Local Owners, is being launched by Business Secretary Vince Cable and John Lewis Chairman Sir Charlie Mayfield at a special event in London. It argues that policy needs to shift to promoting employee ownership locally and regionally in the wake of important national tax reforms to support the sector. The report includes a challenging set of recommendations which go to the heart of business culture in the UK.
Surrey-based Cubiks, an international assessment and development firm, is further local proof that the employee ownership model works. It became employee owned when it relocated to Guildford from London in 2004. Barry Spence, Cubiks' Executive Chairman, recently presented at the Department for Business Information and Skills on the relationship between employee ownership and employee engagement.
Barry Spence says: "Since becoming co-owned, our company has gone from strength to strength, growing quickly out of our Surrey base into a successful international business. Employee ownership is at the heart of our culture. Our team of employee shareholders is totally committed to adding value, both for our clients and the company and this has played an essential part in the growth of our revenue and profitability."
Igence Software, a bespoke software development firm based in Lingfield, Surrey, has yet to complete the legalities, but Managing Director David Knight, firmly believes co-ownership is the way forward: "We've got 17 employees and big ambitions to grow. For me, it's only right that the people who work here and are creating the wealth benefit from their hard work."
The UK's leading expert on employee ownership is Haslemere resident, Graeme Nuttall (Twitter @nuttallreview). Graeme, partner with law firm Field Fisher Waterhouse LLP, received an OBE for his work on employee ownership in the Queen's Birthday Honours 2014. "Employee ownership is a great business model forcompanies at every stage in thebusiness life-cycle, but is particularly suited to owner-managed businesses that need a succession solution.  A sale to an employee-ownership trust is easier than conventional ways of selling a business and from 6 April 2014 there is a capital gains tax exemption for owners who sell a controlling shareholding to an employee-ownership trust". 
Marie Jarvie, a Director with Dorking-based g3baxipartnership ltd, is one of the firm's 11 founders. She explains: We're didn't convert to co-ownership but set the company up as employee owned back in 2007. We've seen how employee ownership creates an environment in which excellence flourishes and allows us to attract the most talented individuals, creating an exceptional pool of skills and experience."
Iain Hasdell, CEO of the Employee Ownership Association, says: "These Surrey companies are great examples of the success and engagement that can be achieved with employee ownership. They back up existing evidence that employee owners have higher levels of job satisfaction, feel a greater sense of achievement and job security and are more likely to recommend their workplace than employees in non-employee owned businesses.
"Nationally, employee owned companies now account for over £30 billion in total annual turnover. The sector is growing because co-owned companies tend to be successful, competitive, good to work for and sustainable. We expect 10% of UK GDP to be delivered by employee owned businesses by 2020, with employee owned businesses delivering £10bn of public services, up from less than £2bn today. Successive governments have promoted employee ownership because they recognise its potential contribution to the economy."
Surrey Chamber of Commerce Chief Executive Louise Punter says: "There is no doubt that involving employees in the ownership of a business has a very positive effect on that business. Companies we work with who create this type of structure demonstrate consistently that they have highly motivated teams. Most businesses want to do as much as they can to engage and involve their people and this is a great way of doing so."
Follow EO Day activity using #eoday, #employeeownership and @employeeowned on Twitter