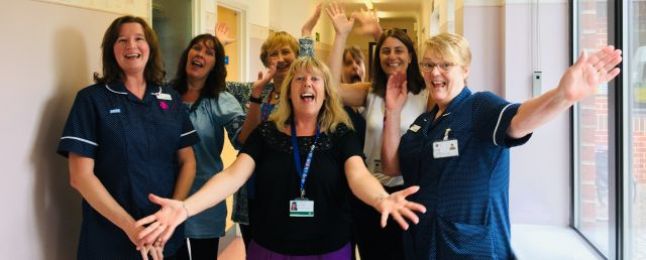 The Thames Medical Locality Hub at Walton Community Hospital celebrated its first Birthday on 5th June.
Since opening last year, the Hub has built up a caseload of more than 800 patients. It is one of three Locality Hubs run by CSH - the first to open was the Bedser Hub at Woking Community Hospital in 2015 followed by the Ashford Hub in 2018. Between them they care for around 5,000 patients and their innovative model has drawn visits from far and wide. 
To celebrate the occasion the Hub team took time out to reflect on their achievements over some home made cake!