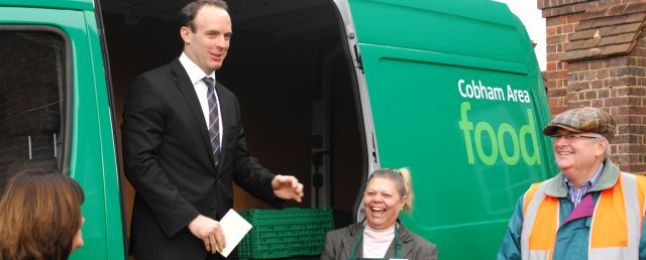 December 2013. Cobham Food Bank opened for business on Friday 13th December. Local MP Dominic Raab (pictured, with Food Bank Manager Hugh Bryant, plus volunteers) officially opened the food bank, which received a £2000 grant from CSH Surrey's Community Fund in September to help set it up.
Community Fund panel member, Sam Scarrott from CSH Surrey, is pictured below handing over food items collected by CSH Surrey's employees at one of their Christmas parties. Further donations from CSH Surrey will be made w/c 23rd December.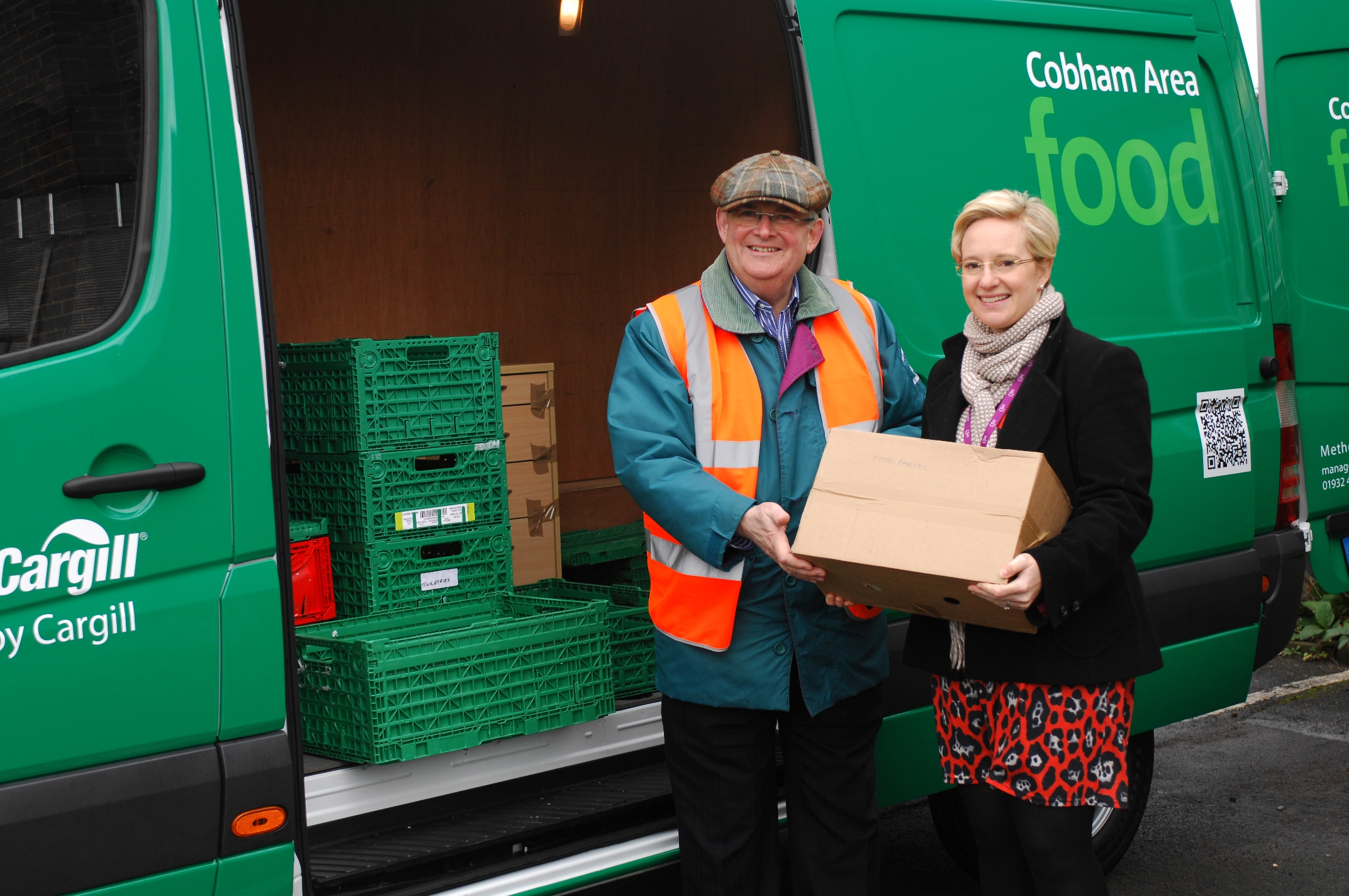 The CSH Surrey Community Fund was set up in 2012 with £10,000 from CSH Surrey's reserves. As a type of business called a social enterprise, CSH Surrey trades for a social purpose - so rather than maximising private profit for shareholders, CSH Surrey's aim is to make profit so it can benefit its local communities. Its Community Fund is one of several tangible ways it achieves this. In 2013, CSH Surrey's Board chose to put a further £10,000 from reserves towards the work of the Fund. In addition, CSH Surrey's co-owners raise money throughout the year for the Community Fund. In June 2013, eight co-owners completed the well known Three Peaks Challenge, raising more than £6,000 for the Fund.