October 2012
Community health and well being projects in mid Surrey are set to benefit from Central Surrey Health's new charitable fund 
Central Surrey Health, has set up a charitable fund specifically to support community health and well being projects. Grants of up to £1,000 will be awarded every two months to local organisations in mid Surrey to support initiatives designed to improve the local community's health and well being. 
Central Surrey Health's Community Fund is the brainchild of managing director, Jo Pritchard. "Setting up a charitable fund supports Central Surrey Health's social enterprise ethos and will enable us to make more of a difference in our communities. As a social enterprise business we exist to benefit our communities and this fund will be a really tangible way of bringing this to life." 
The Community Fund has been set up in partnership with the Community Foundation for Surrey (CFS), a philanthropic organisation that connects people who want to give with local community projects. In the seven years since it was established, it has distributed £2.95 million in more than 1,000 grants to support hundreds of local organisations. 
Interested organisations should visit the CFS website and fill out the 'expression of interest' form. If they meet the criteria – for supporting health and well being – they will be invited to fill in an online application form that will be assessed by the Grants Team before being forwarded to Central Surrey Health's Grants Panel for approval. Successful applications will have their projects showcased to demonstrate how the funds have been used. 
Wendy Varcoe, Executive Director of the Community Foundation for Surrey, says: "We are delighted to be working in partnership with Central Surrey Health in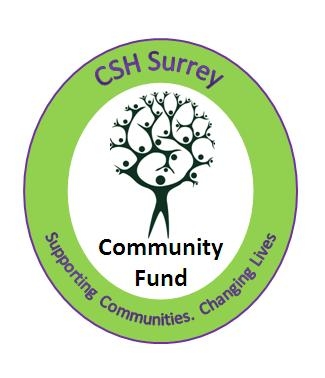 developing this fund to support local health and well being community projects. This fund is fantastic news for local community and voluntary groups in the area and will make a big impact on those they support." 
The Community Fund is set up with £10,000 of initial funding from Central Surrey Health's reserves, with a commitment to build the fund through external donations and fundraising organised by Central Surrey Health's co-owners (staff).