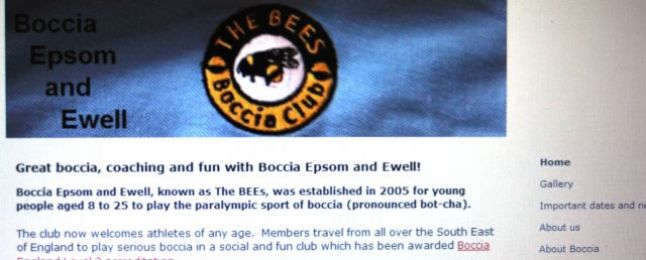 February 2013
Boccia Epsom & Ewell – the 'BEEs' – have been awarded a grant of £1,000 from the Central Surrey Health Community Fund to increase the number of free boccia sessions for disabled children and young people in the area.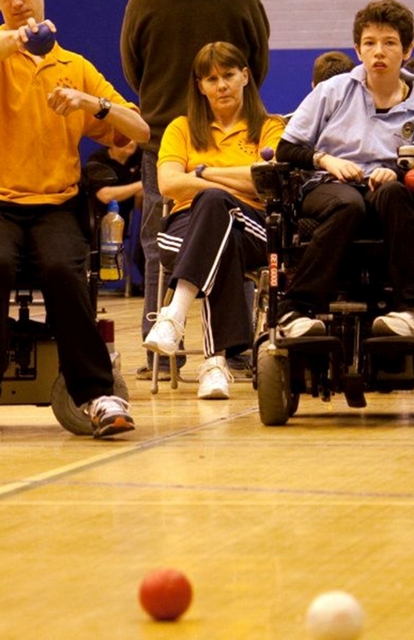 The BEEs are the second recipient of a grant from the charitable Fund set up by local community services provider Central Surrey Health in partnership with the Community Foundation for Surrey. 
Liz Moulam, Chair/Team Manager, Boccia Epsom & Ewell, said: "This funding is fantastic! Until recently we had 16 club days a year. With this new award we can now have two club days each month, plus we can meet in the school holidays, increasing our sessions to 27 a year. This has already brought new players to the club as those who were unable to make a regular Sunday session can now attend the Saturday session." 
Boccia is a Paralympic sport for athletes with physical disabilities. The club's sessions give members a chance to socialise and also provide vital respite for their carers. The BEEs take part in regular competitions, with many of the members participating in individual regional competitions. 
Boccia Epsom & Ewell has previously been supported by the Community Foundation for Surrey through its Lawther, Comic Relief and Surrey Sports funds. 
The Central Surrey Health Community Fund awards grants of up to £1,000 to support local organisations and groups in Epsom and Ewell, parts of Mole Valley and Elmbridge with initiatives that will benefit the health and well being of their local communities. 
Groups interested in applying should visit the Community Foundation for Surrey's website and fill out the 'expression of interest' form. If they meet the criteria they will be invited to fill in an online application form. Successful applications will have their projects showcased to demonstrate how the funds have been used.