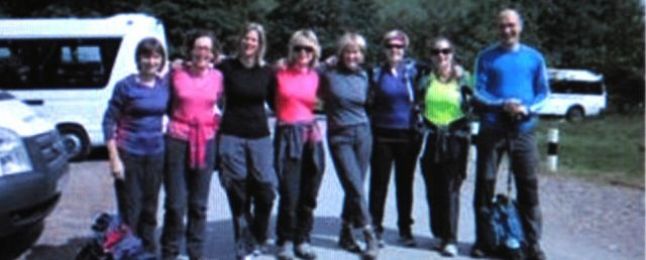 June 2013
Eight employees of Central Surrey Health have raised over £7,000 for local health projects by completing the renowned 'Three Peaks Challenge' on 22nd - 23rd June.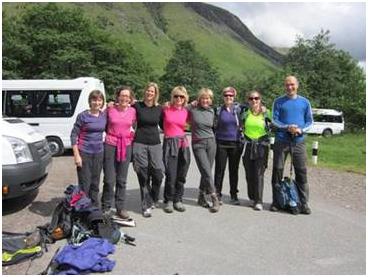 The team, who trained on Box Hill every Saturday morning at 8am since March, climbed three of the UK's highest mountains – Ben Nevis (Scotland), Scafell Pike (the Lake District) and Snowdon (Wales) – in 29 hours. They trebled their original fund raising target of £2,000.
Setting off at 5pm on Saturday 22nd June, the team scaled 1344m Ben Nevis in just six hours, before driving through the night to start their 978m climb of Scafell Pike at 6am. Having completed this climb in 4.5 hours, they then drove a further five hours to Snowdon, 1085m. Finishing at 9.30pm on Sunday 23rd June, team leader Sam Scarrott says: "It was the most incredible experience of our lives! The team trained weekly without fail and it certainly paid off. We faced different challenges on each mountain with torrential rain and gales and slippery conditions, but the team remained focussed on the goal throughout the entire event and it was a pleasure to do this with them. I am so proud. The £6k we've raised means another five local groups can be supported through our Community Fund." 
The challenge formed Central Surrey Health's annual fundraiser for its Community Fund, which was established in 2012 with £10,000 from its reserves. A further £10,000 was set aside for the Fund in May 2013. The Community Fund awards grants of up to £1,000 every two months to support health and well being projects run by local groups and organisations.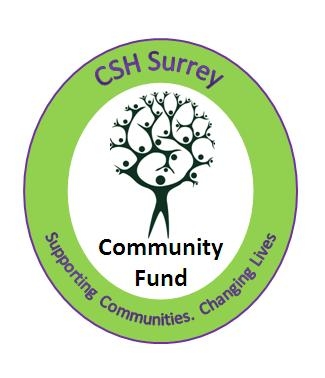 The most recent group to benefit from Central Surrey Health's Community Fund is Mid Surrey Mencap, which was awarded the full £1,000 grant in May. Mid Surrey Mencap runs Summer and Easter playschemes for learning disabled children and young people aged 7-18 years, offering specialised one-to-one support. They were awarded £1,000 towards the hire of play equipment, swimming pool hire, play workers and a nurse, and outings. Five more organisations can be supported in the local community with the money raised from this challenge. 
The Three Peaks team was supported by the husband of a ninth Central Surrey Health employee, who drove them up to Scotland and back in a minibus hired at discounted rate through The Car Hire Company in Morden – thank you to both from the team. ​