CSH Surrey is a not-for-profit community services provider with a passion for helping people live the heathiest lives they can in their communities.
We focus every day on making a difference for the people we care for - adults, children and their families.
Everything we do, we do with CARE, because we care about our patients and clients, our colleagues and our partners.
We care with Compassion
We take Accountability
We show Respect
We deliver Excellence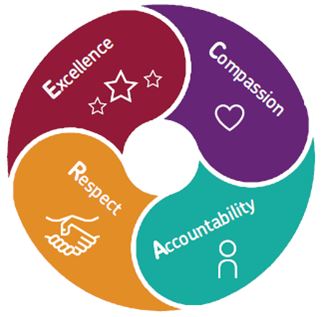 Since 2006 we have worked in partnership with the NHS and social care in homes, clinics, hospitals and schools to transform local community health services.
Our organisation belongs to our people. Each and every employee has a voice. They can and do influence the decisions we make, the services we provide and the outcomes we deliver.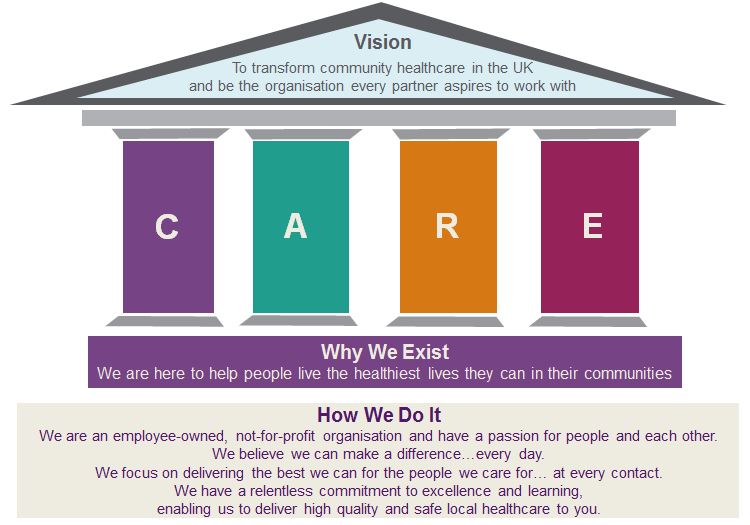 CSH is one of the 11 health and social care providers who are known as the Surrey Heartlands Health and Care Partnership. We work together to improve care across the Surrey Downs, North West Surrey and Guildford & Waverley areas.
We provide a wide range of adult community health services in north west Surrey, and children's NHS community services across the whole of Surrey. The children's service - Children and Family Health Surrey - is delivered through a partnership service comprising CSH, Surrey's mental health provider Surrey and Borders Partnership NHS Foundation Trust, and another community provider First Community Health and Care.
Watch our teams in action - click on the images below to view the short videos.
Children's service - provided by CSH Surrey as part of a partnership service, Children and Family Health Surrey.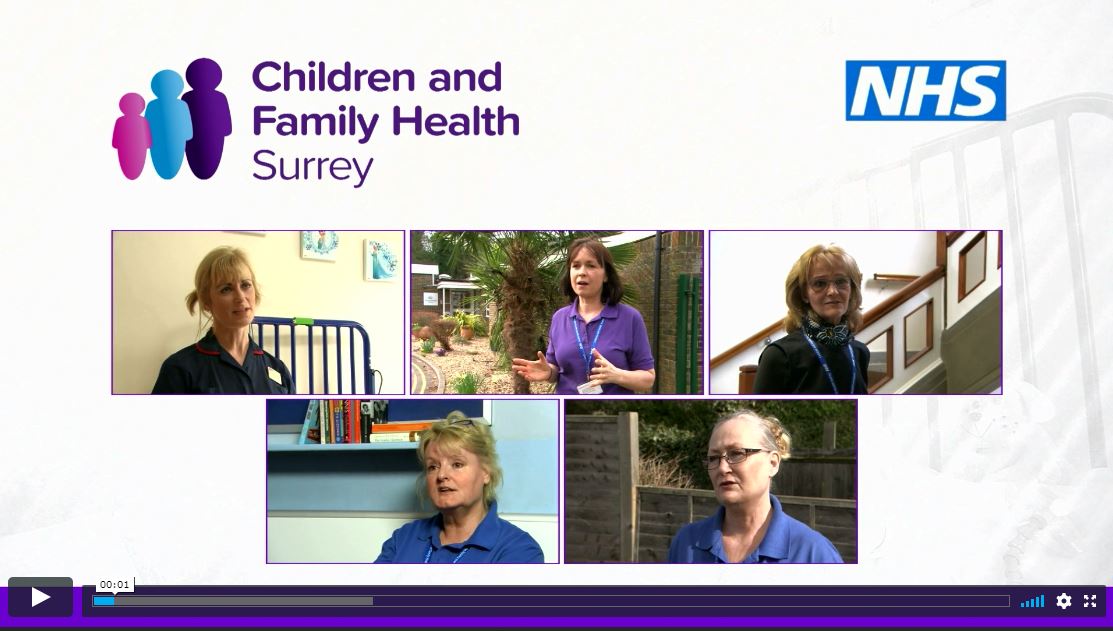 Adult's services