CSH Surrey is Surrey's largest and longest established NHS community services provider. It has been running NHS health services in the homes, clinics, hospitals and schools of Surrey since 2006. CSH Surrey is one of the 11 health and social care providers who are known as the Surrey Heartlands Health and Care Partnership and are working together to improve care across Surrey Downs, North West Surrey and Guildford & Waverley areas.
CSH Surrey provides a wide range of adult community health services in the areas of mid and north west Surrey, and children's NHS community services across the whole of Surrey. The children's service - Children and Family Health Surrey - is delivered through a partnership with Surrey's mental health provider, Surrey and Borders Partnership NHS Foundation Trust, and another community provider and community interest company, First Community Health and Care.
CSH's vision is to be a 'pioneering and innovative organisation that empowers co-owners to consistently deliver exceptional care for a healthier community'.
Within CSH Surrey, strong partnerships – inside and out – and motivated employees drive the delivery of better care. CSH Surrey is a values-driven, people business with a passion for quality and innovation. As a not-for-profit social enterprise, CSH Surrey exists to benefit its local communities and any surplus is re-invested back into improving services and into local communities through its Community Fund.
Watch our teams in action - click on the images below to view the short videos.
Children's service - provided by CSH Surrey as part of a partnership service, Children and Family Health Surrey.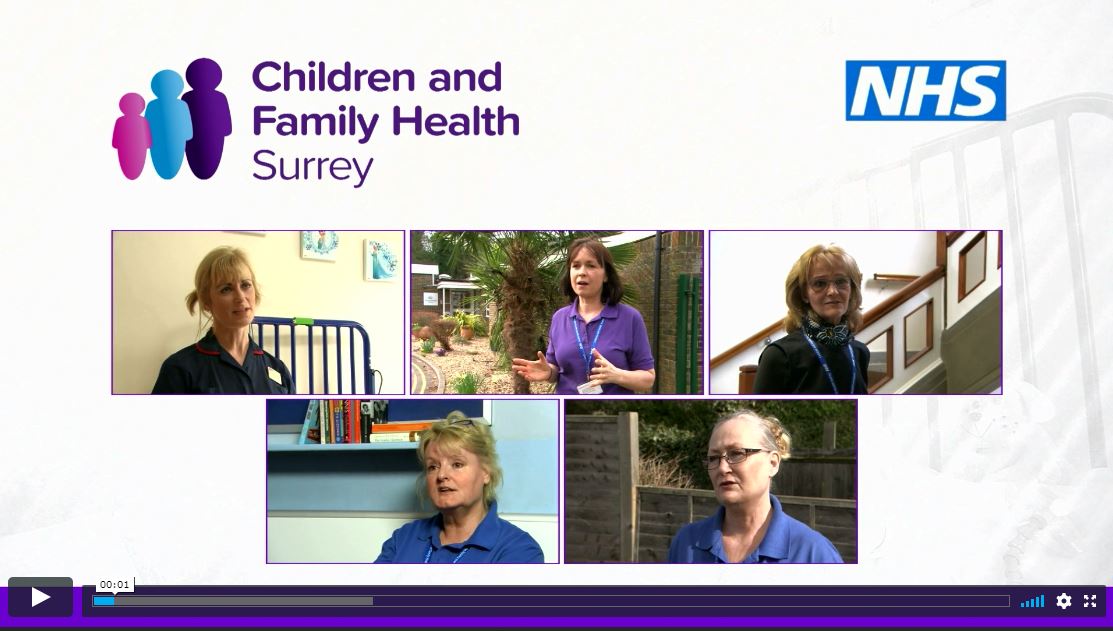 Adult's services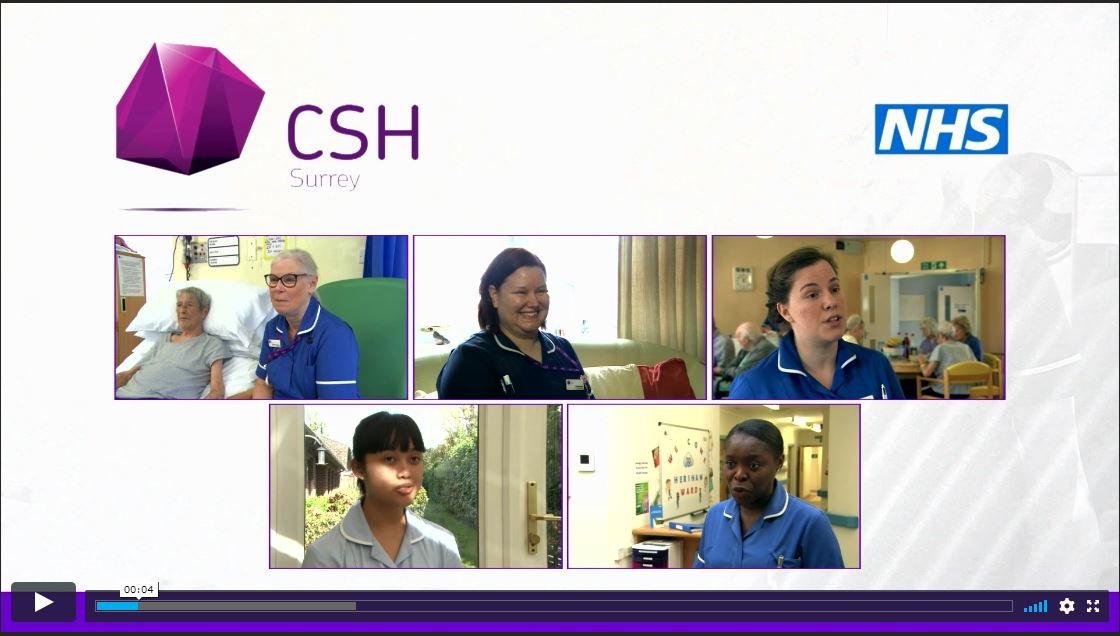 CSH Surrey is ambitious in the quality of care it delivers – which is at the heart of all it does. To do this it listens and responds, continually improves, leads the way and employs a motivated team. By listening, responding and working together with partners and each other, CSH Surrey continues to deliver ever better patient care and benefits to its wider community. Better healthcare together.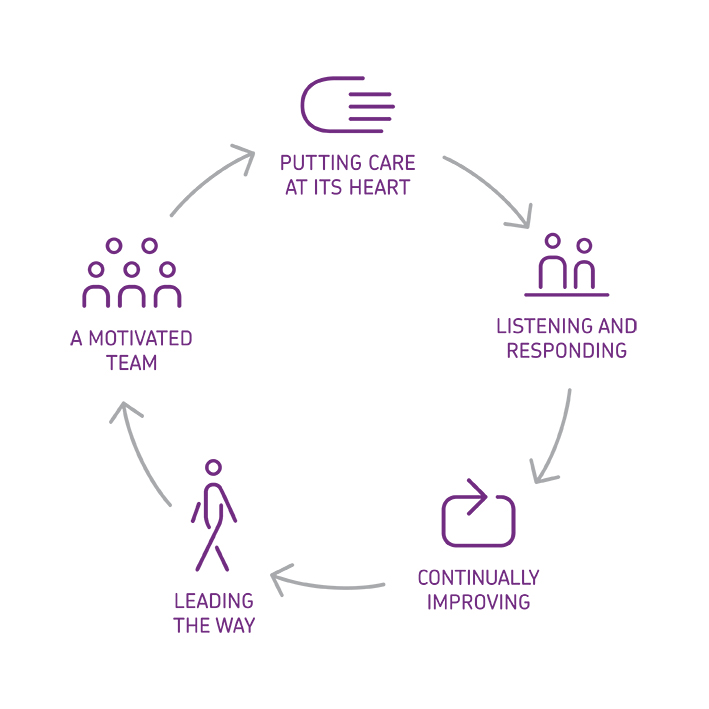 Putting care at its heart
Excellence in care is at the heart of CSH Surrey. It delivers this through better quality care, better quality employees and better outcomes for patients and service users. And patients are benefiting. 
Listening and responding
CSH Surrey listens and responds to patients and service users in person and via surveys, feedback cards and online. In direct response to feedback, the Children's Dietetics service moved from the hospital to community clinics, at sites and times selected by patients. Users' experiences are so important to the people who run CSH Surrey –​ the Board –​ that their monthly meetings start with a patient story. They also 'walk the floors' to observe care first hand.
Continually improving
CSH Surrey is committed to continually improving its health services and clinical practices, systems and processes. Improvements range from showing x-rays to fracture patients receiving hand therapy to moving baby clinics into local children's centres so parents can more easily access support. These are just some examples –​ and CSH Surrey is committted to delivering many more.
Leading the way
CSH Surrey is also committed to breaking new ground. An innovative partnership between its community nursing teams and local hospices means that those at the ends of their lives can receive round the clock care at home.
A motivated team
CSH Surrey is owned by the nurses and therapists who run the services. This creates highly motivated teams who deliver better healthcare through higher productivity and greater innovation – to the benefit of service users.
The annual Co-owners' Co-ownership (or "CoCo") Awards are a testament to this. An annual celebration of our successes. See why CSH Surrey is different, passion through co-ownership.Click the picture below.