Executive Team
CSH Surrey's Executive Team are responsible for the operational delivery of services.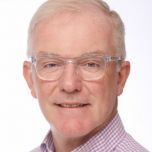 Chief Executive

Steve Flanagan
Steve joined as CSH Surrey's Chief Executive in August 2018. He brings a wide range of healthcare experience within the NHS, private and third sectors. He also has extensive business experience including local and national contracting with the NHS, regulatory issues, innovation, and business transformation. Steve supports the need for greater out of hospital provision and is a firm believer in partnership working to enable delivery of more personalised and integrated care pathways.

Previously Steve was Chief Executive of The Fremantle Trust, a charity that offers services for older people and people with learning disabilities. The Trust operates Nursing and Residential Homes and a variety of Supported Living facilities. During Steve's tenure the Trust increased turnover to over £50m and returned to profit after a number of years of losses. It also has two CQC 'Outstanding' ratings within its portfolio.

Prior to joined The Fremantle Trust, Steve was Managing Director of Bupa Home Healthcare, a highly regulated and specialist out of hospital care provider that delivered 95% of its services on behalf of the NHS. These included providing Continuing Health Care support to over 200 patients, mainly children, across the UK, and delivering care directly into people's homes via a team of over 800 nurses and healthcare support workers.

Steve's early career was with British Airways, where his passion for customer care emanates from.

Steve has been a CSH Non-executive Director since 2013 and as a Woking resident has a personal motivation to deliver high quality patient care. He understands and supports co-ownership and social enterprise, and has a clear vision for developing CSH's role as a provider of high quality out of hospital care in Surrey.

In addition to his current roles, Steve is also Chair of the Professional Sports Group.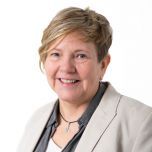 Director of Children's Services

Helen Cook
Helen started her NHS career in 1982 as a student nurse at Queen Mary's hospital for Children. Her special interest was working with children with learning disabilities and their families.

She went on to manage a range of hospital and community services for children and adults in Merton, Sutton and Wandsworth prior to joining the Merton and Sutton Primary Care Trust (PCT) as an Associate Director responsible for jointly commissioning a range of children and adult services with the local authority.

Following the demise of PCTs, Helen took up the role of heading up adult social care commissioning and provision within a local authority. After being offered a unique opportunity to move to Surrey Downs Clinical Commissioning Group (CCG) to lead on the integration of adult services she joined CSH Surrey as Head of Integrated Hub services, which enabled her to implement the Surrey Downs CCG integration plan.

In July 2018 Helen was appointed Associate Director of CSH's Adult services and then moved to lead CSH's children's services. In April 2019 Helen was appointed Director of Children and Family Health Surrey services at CSH Surrey.

Helen is a registered nurse with a BSc Hons in Psychology and an MSc in Psychotherapy.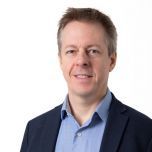 Medical Director

Dr Michael Wood
Michael joined CSH Surrey in September 2018 as our Medical Director, on a part-time secondment from Ashford & St Peters Hospitals (ASPH), where he has been employed since 2006. In May 2019 he joined CSH Surrey on a permanent contract as our Medical Director, working with us two days a week.

At CSH Michael provides clinical leadership and direction, and has responsibility for the doctors employed by CSH. He particularly works with the community hospital and locality Hub teams in North West Surrey to support service development, including greater integration with ASPH and other providers within the wider North West Surrey Integrated Care Partnership (ICP).

At ASPH Michael is a Consultant Chest Physician. He has developed clinical services within respiratory medicine and introduced new services, and also been involved in quality improvement, clinical management and medical education. In addition he has been Clinical Lead for Length of Stay, Lead for Quality Improvement, Divisional Director for the Acute and Emergency Medicine Division and Clinical Lead for respiratory medicine. He introduced a daily multi-professional board round on every medical ward and a rolling post take ward round with resident on call for consultants.

At a regional level Michael has been Chair of the Surrey, West Sussex and Hampshire Lung Cancer Network, and since 2013, he has been Training Programme Director for Core Medical Training (CMT) at Health Education Kent, Surrey and Sussex (HEKSS) and was made Deputy Head of School of Medicine in HEKSS in 2015. He sits on the national CMT Advisory Committee. He strongly believes in quality improvement and empowering teams to develop their own services.

Michael undertook his medical training in London, including research work at University College London as a Cancer Research UK clinical research Fellow for his PhD. He spent time in Perth, Australia developing further interventional bronchoscopy skills.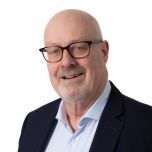 Director of Digital Services

Keith Woollard
Keith Woollard joined CSH Surrey in June 2018 and took on the role of Director of Digital Services in April 2019. He brings many years of IT leadership experience across both the private and public sectors.

Keith was previously the Director of Technology Services at Guy's & St Thomas' NHS Foundation Trust (GSTT) where he was fully responsible for the strategy and delivery of all IT services for one of the biggest Trusts in the country, with over 15000 staff, an annual turnover of circa £1.5bn and more than 2.4 million patient contacts a year. While at GSTT, Keith successfully led a number of major infrastructure change programmes including a Windows 10 upgrade of 15000 users, a Picture Archiving and Communication System (PACS) cloud migration that delivered high availability and scalability and a major data centre transformation across two hospital sites to deliver "always on" healthcare applications.

Keith has previously held global leadership roles with Pitney Bowes a US company known for postage meters and mailing equipment and services, and dunnhumby, the global leader in customer data science and the organisation behind the Tesco Clubcard and several other customer loyalty schemes worldwide. Keith joined dunnhumby when it was a small UK-based team and as a member of the senior leadership team had full responsibility for all aspects of technology across the company as it grew to over 1200 employees operating in 25 countries with revenues of over £350m.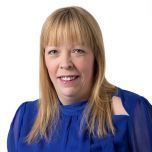 Director of People

Camilla Bellamy
Camilla joined CSH in February 2023 as our new Director of People. She joined us from the UK Health Security Agency where she spent 14 years working as part of the Agency and its predecessors, Public Health England and the Health Protection Agency.

Camilla had worked for the last ten years as Deputy Director of HR Business Partnering and Employee Relations.

Prior to this Camilla worked in the Acute Hospital sector in London at University College London Hospitals NHS Foundation Trust and the Royal Brompton and Harefield NHS Trust.

Camilla also has experience of working in the Private Sector with the Capita Group Plc.

Camilla has in depth experience of human resource, employment law and employee relations which includes experience of working in partnership with staff representatives.

Camilla is a Chartered Fellow of the Institute for Personnel and Development (FCIPD) and holds a Masters in Human Resource Management (MSc).

Camilla is passionate about supporting teams to deliver to their potential as well as playing her part in the development of community health services and working to reduce inequalities. Camilla is also really keen to ensure CSH Surrey is a great place to work for all.

In her spare time, you will find Camilla walking the family dog and watching her children undertake their various sporting activities.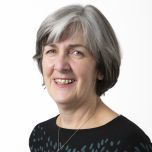 Director of Adult Services

Eileen Clark
Eileen Clark joined CSH Surrey on secondment from Surrey Heartlands CCG in October 2021 to cover for Dee Thiruchelvam, the current Director of Quality whilst she was on maternity leave. She is currently our Director of Adult Services working within a job share arrangement with Jane Harrison.

Eileen qualified as a Registered Nurse in 1983 and after working as a Staff Nurse at Charing Cross Hospital in London, moved to community services, qualifying as a District Nurse and Nurse Practitioner, and leading a range of services including core community nursing services and Hospital at Home services in Sutton and Merton community NHS Trust.

Eileen has since worked in roles across Kent, Surrey and Sussex including Director of Operations in the community services in West Sussex where she managed a broad range of services including Adult Nursing and Therapy services, Community Hospitals and Gatwick Port Health. Eileen later joined the newly formed Surrey Downs Clinical Commissioning Group as Head of Clinical Quality, Clinical Governance and Patient Safety/Chief Nurse where she worked with commissioned providers to improve the safety and quality of care delivery moving, into the role of Deputy Director of Quality as Surrey Heartlands CCG/ICS evolved. During this time, she has maintained a passion for community services and the provision of person-centred integrated care and improving the health and wellbeing of both patients and colleagues.

Eileen is a Registered Nurse with a BSc (Hons) in Primary Health Nursing and a Masters in Business Administration (MBA).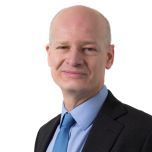 Director of Finance

Robert Hudson
Robert Hudson joined CSH Surrey in September 2021 and took on the role of Director of Finance in November 2021. Robert has many years of Healthcare financial experience including setting up the finances for another similar social enterprise.

Prior to joining CSH Robert carried out senior finance roles in CCGs, Acute and Community Providers. Robert has also worked in consultancy providing financial advice on major capital projects such as hospital rebuilds and elective treatment centres as well as supporting NHS organisations in recovery.

Robert is both a qualified Chartered Accountant and a Chartered Public Finance Accountant and holds a MBA (distinction).

For relaxation Robert likes to run and has completed five marathons.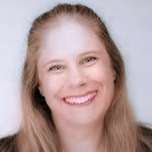 Interim Director of Quality and Chief Nurse

Sarajane Poole