CSH Surrey is a values-driven business. 
Our core Value is CARE, because we care about our patients and clients, our colleagues and our partners. Everything we do, we do with CARE:
We care with Compassion: we look after each other, speak kindly and work collaboratively 
We take Accountability: we take responsibility, act with integrity and speak with honesty
We show Respect: we listen, value, trust and empower people and treat them with dignity
We deliver Excellence: we are professional, aim high, value challenge and never stop learning or innovating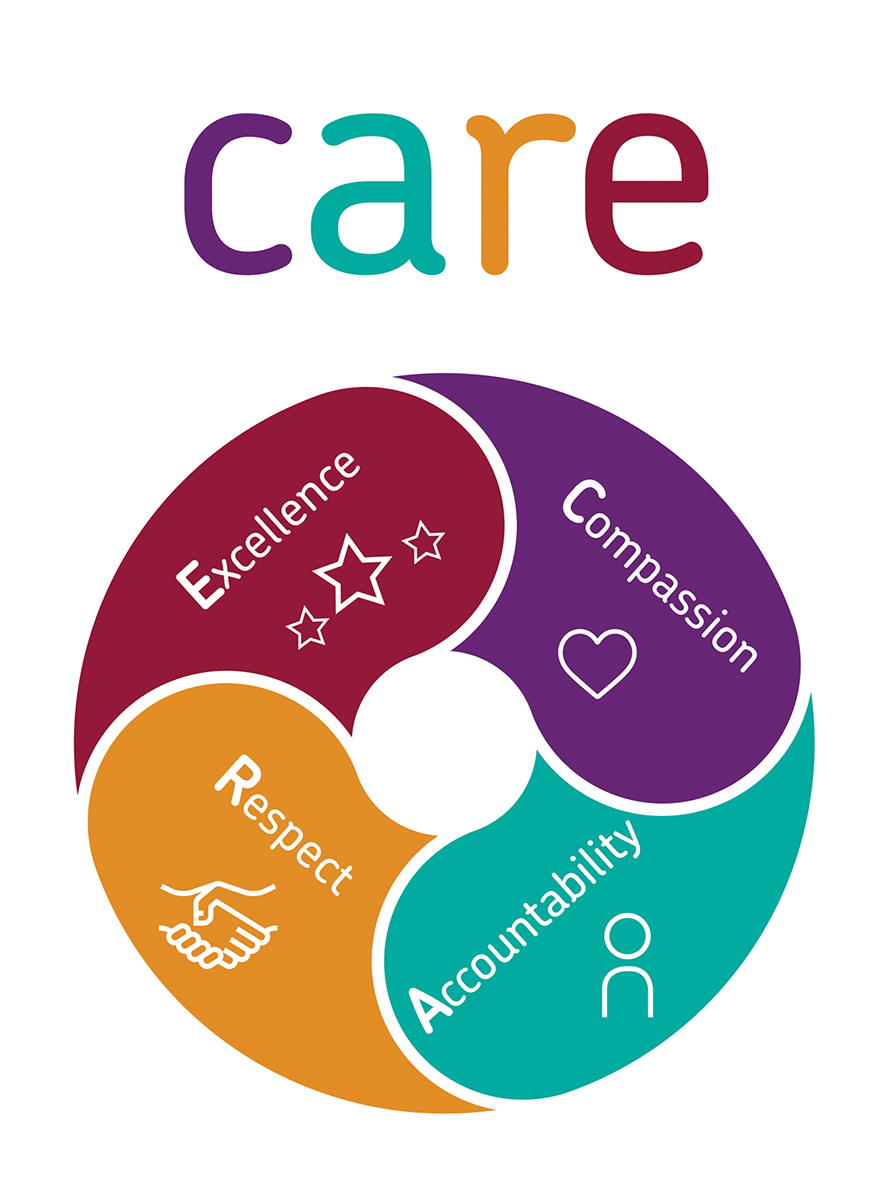 Watch our teams in action - click on the images below to view the short videos.
Adult Services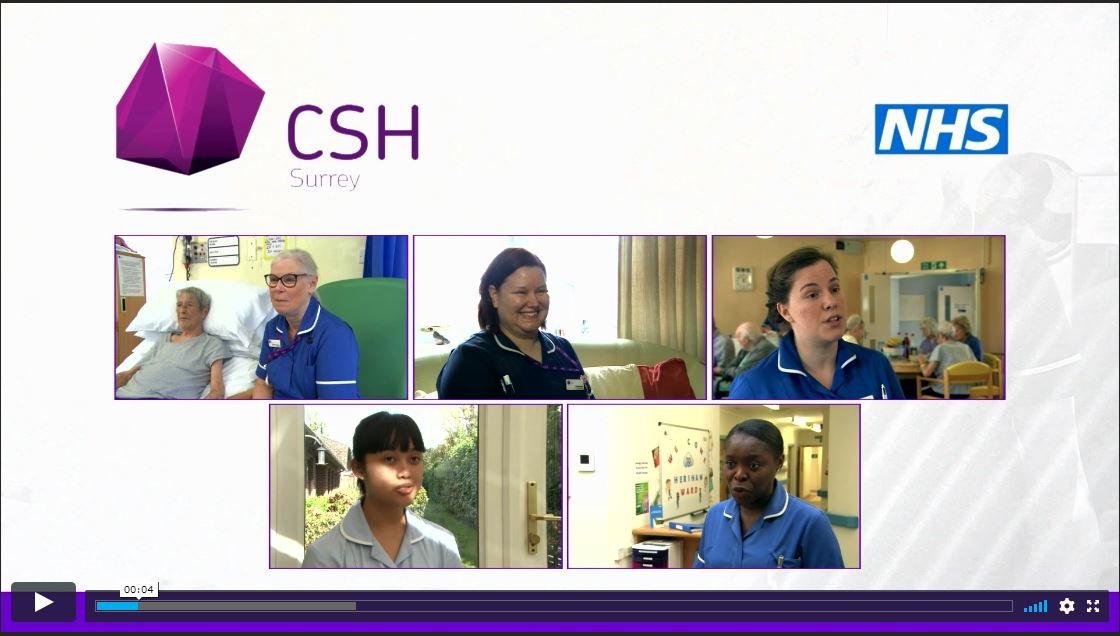 Children's Services