Better healthcare together
When you join CSH Surrey you'll become part of an organisation that is driven by four clear Values. CSH Surrey's Values influence how we work together and how we take decisions to ensure we're operating in the best interests of patients, each other as co-owners and CSH Surrey as an organisation:
People First 
So people feel respected and valued as individuals.
Integrity
So people feel listened to and involved.
Enterprising
So people feel that CSH Surrey is focused on finding solutions.
Exceptional Delivery
So people feel safe and reassured by our high standards.
CSH Surrey's four Values are linked to everyday behaviours that patients and co-owners were involved in defining as key to excellent healthcare. We use our Values and Behaviours to recruit, appraise and develop co-owners – so CSH Surrey creates a culture that really does put 'People First'. 
Co-owners tell us that recognition and thanks for their efforts and hard work is important. We therefore recognise positive efforts and attitudes through monthly and annual awards that themselves were designed and are run by co-owners. The monthly 'Co-owner Spirit' awards are a chance for co-owners to recognise colleagues who they feel really live by CSH Surrey's values and behaviours. The categories at our annual CoCo (Co-owners' Co-ownership) Awards range from Nurse/Therapist of the Year, Commitment to Professional Development and Rising Star to Line Manager and Unsung Hero of the Year. The winners and Highly Commended awards are announced at an annual awards ceremony.
An annual celebration of our successes. See why CSH Surrey is different, passion through co-ownership. Click the picture below.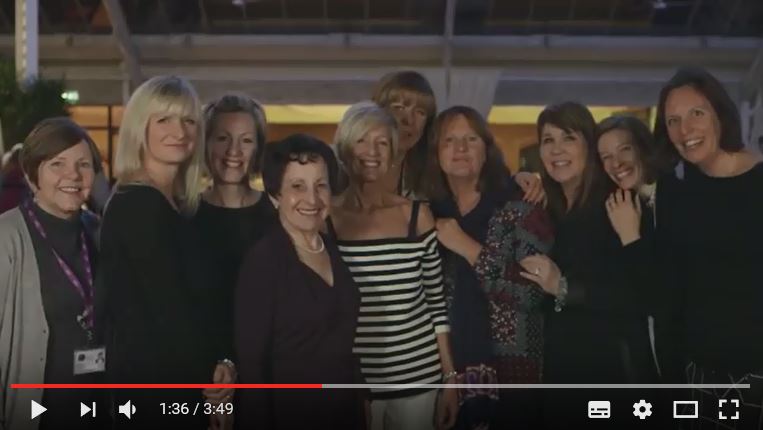 CSH Surrey shares its Values and Behaviours with patients and service users so they know and understand the Commitments and Standards they can expect from CSH Surrey co-owners. 
As a co-owned organisation, CSH Surrey's co-ownership model describes what it means to be a co-owner in terms of responsibility, behaviour and opportunities so everyone can positively contribute to the development of CSH Surrey as a great place to work.
Behaviours – Live the Values of CSH Surrey and actively create a culture consistent with them.
Responsibility – Play my part by taking responsibility and accountability for delivering CSH Surrey's business strategy, understanding that if I am successful then CSH is successful.
Opportunity – Make the difference by taking every opportunity to positively influence CSH Surrey for the benefit of patients and other co-owners.
We believe that the real power of co-ownership lies in these coming together to make a difference in our working relationships, our ways of working and ultimately our patient care. This is our aspiration and in an increasingly competitive and commercial marketplace, it is what will enable us to be truly better for society. 
Watch our teams in action - click on the images below to view the short videos.